Dr. Simon Werthwein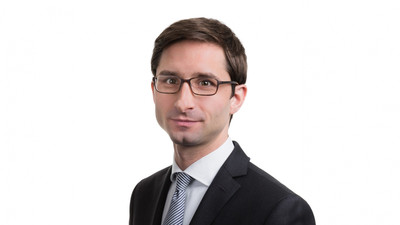 Simon Werthwein is a part-time lecturer at the chair of Chinese Legal Culture.
Curriculum Vitae
Studies of Law and Chinese Language at University of Passau and Peking University
Legal Clerkship in Freiburg i. Br. and Shanghai
Research associate at University of Passau (2005–2006) and University of Freiburg (2007–2010)
Admitted as a lawyer (Rechtsanwalt) since 2010
Publications
Beweisrecht (Evidence Law), in: Knut Benjamin Pißler (ed.), Handbuch des chinesischen Zivilprozessrechts (Handbook of Chinese Civil Procedure Law), Mohr Siebeck 2018, 129-197.

Gutgläubiger Erwerb abhandengekommenen Bargeldes nach chinesischem Sachenrecht: unmöglich, unnötig oder unsicher? (Bona fide acquisition of lost or stolen cash under Chinese property law: impossible, unnecessary, or uncertain?), in: Peter Gröschler/Jan Dirk Harke/Dietmar Schanbacher/Lutz-Christian Wolff (eds.), Itineraria iuris – Von Rom nach China. Festschrift für Ulrich Manthe zum 70. Geburtstag, Duncker & Humblot 2017, 261–274.

Translation from Mandarin into German: Meng Hou/Zhuang Liu, Die chinesische sozialwissenschaftliche Rechtswissenschaft und das Vorbild der Rechtsdogmatik (Chinese Social Science Jurisprudence – Legal Doctrine as a Frame of Reference), in: Yuanshi Bu (ed.), Juristische Methodenlehre in China und Ostasien (Legal Methodology in China and East Asia), Mohr Siebeck 2016, 77–103.
Unternehmensneugründung (Establishment of a New Company), in: Yuanshi Bu (ed.), Chinesische Outbound-Investitionen in Deutschland (Chinese Outbound Investment in Germany), Mohr Siebeck 2014, 67–87 (co-author with Qun Huang).
Property, in: Yuanshi Bu (ed.), Chinese Civil Law, C.H. Beck 2013, 185–234.
Corporations and Partnerships, in: Yuanshi Bu (ed.), Chinese Business Law, C.H. Beck 2010, 15–54.
Das Persönlichkeitsrecht im Privatrecht der VR China (Personal Rights under Chinese Private Law), De Gruyter 2009.
中德第三民事主体的比较研究 (Comparative Study on the "Third Category of Civil Subjects" in China and Germany), in: Yuanshi Bu (ed.), 域外中国法评论. 第一辑 (Foreign Commentaries on Chinese Law, Vol. 1), 上海人民出版社 (Shanghai People's Publishing House) 2009, 3–32 (co-author with Prof. Dr. Yuanshi Bu, LL.M.).
Das neue Beurkundungsgesetz und die öffentliche Beurkundung in der VR China (The New Notarization Law and Notarization in the PRC), in: Zeitschrift für Chinesisches Recht (Journal of Chinese Law) 2007, Vol. 2, 194–223.
Elektronische Signaturen in der VR China (Electronic Signatures in the PRC), in: Zeitschrift für Chinesisches Recht (Journal of Chinese Law) 2005, Vol. 2, 90–100 & 142–150.