Dr. Daniel Sprick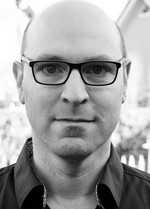 Dr. Daniel Sprick is research associate and lecturer at the chair of Chinese Legal Culture.
Curriculum Vitae
Daniel Sprick is a Research Associate at the Chair of Chinese Legal Culture at the University of Cologne, where he teaches a variety of courses on Chinese legal history and Chinese economic and commercial law. He was awarded the Hanenburg-Yntema Prize for the best European thesis on Chinese law in 2008. He received his PhD from the East Asian Institute at UoC on the limits of self-defense in Chinese criminal law. His research has focused on Chinese criminal law, competition law, law and society, legal theory and judicial reforms in China.
Publications
Selected Publications
From Populism to Professionalism: The Media and Criminal Justice in China, in Ahl, Björn (Ed.), Post-2013 Reforms of Chinese Courts and Criminal Procedure, Cambridge University Press, 2021, 258-284.
Predictive Policing in China: An Authoritarian Dream of Public Security, in NAVEIÑ REET: Nordic Journal of Law & Social Research, No.9, 2020, 299-324.
Entwicklungslininien der Notwehr in China, in: Kindhäuser, Urs/Pawlik, Michael (Eds.), Grundfragen des Notwehrrechts in Deutschland und China, Baden-Baden: Nomos, 2020, 53-78.
'Killing Rats in the Street' for the Paramount Human Right of Security: The Law and Policy of China's People's War on Terror, in: Paulussen, Christophe/Scheinin, Martin (Eds.), Human Dignity and Human Security in Times of Terrorism, Den Haag: Asser Press, 2019, 181-205.
Wandel von Theorie und Praxis der richterlichen Auslegung des Strafrechts im China des frühen 20. Jahrhunderts, in D Leese, M Pawlik (Hrsg.): Das Strafrechtssystem der Volksrepublik China, 2019.
China's International Commercial Courts for the Belt and Road: A Gateway for Beijing's Bigger Role in Global Rules Setting. Study for the European Parliament's Greens/EFA Group. Brussels, 2019 (38 p.; with Nora Sausmikat)
Judicialization of the Chinese Constitution Revisited: Empirical Evidence from Court Data, The China Review, Vol. 19, 2019 (2).
Replacing Violence with Violence? A Functionalist Approach to Self-Defense in China, Journal of Comparative Law, Vol. 13, 2018 (2).
Towards judicial transparency in China: The new public access database for court decisions, China Information, Vol. 32, 2018 (1), pp. 3-22. (with B Ahl)
One road one belt: Many routes for transnational crime and its suppression, in Lutz-Christian Wolff, Xi Chao (eds.) The Legal Dimension of One Belt One Road, Hong Kong: CCH Wolters Kluwer, 2016.
Rechtsstaatsentwicklung durch Gesetzgebung? Das neue Chinesische Verwaltungsprozessgesetz, ZChinR, Vol. 4, 2015.
Grenzen der Notwehr im chinesischen Strafrecht. Baden-Baden: Nomos, 2015.
Das rechtliche Umfeld des Wirtschaftens in der VR China. Baden-Baden: Nomos, 2013. (mit Robert Heuser)
Die Revisionen des Strafgesetzbuches der Volksrepublik China, ZStW, Vol. 3, 2012.
Unternehmensgeheimnisse in China: rechtliche Grundlagen und betriebliche Praxis, in M Schädler, J Freimuth (eds.) Geistiges Eigentum in China, Wiesbaden: Gabler, 201. (mit Constanze Wang née Müller)
Nationale Minderheiten im Strafrechtssystem der VR China, in E Hilgendorf (ed.) Ostasiatisches Strafrecht, Tübingen: Mohr Siebeck, 2010.
Zusammenschlusskontrolle nach dem Recht der VR China, ZChinR , Vol. 2, 2008.